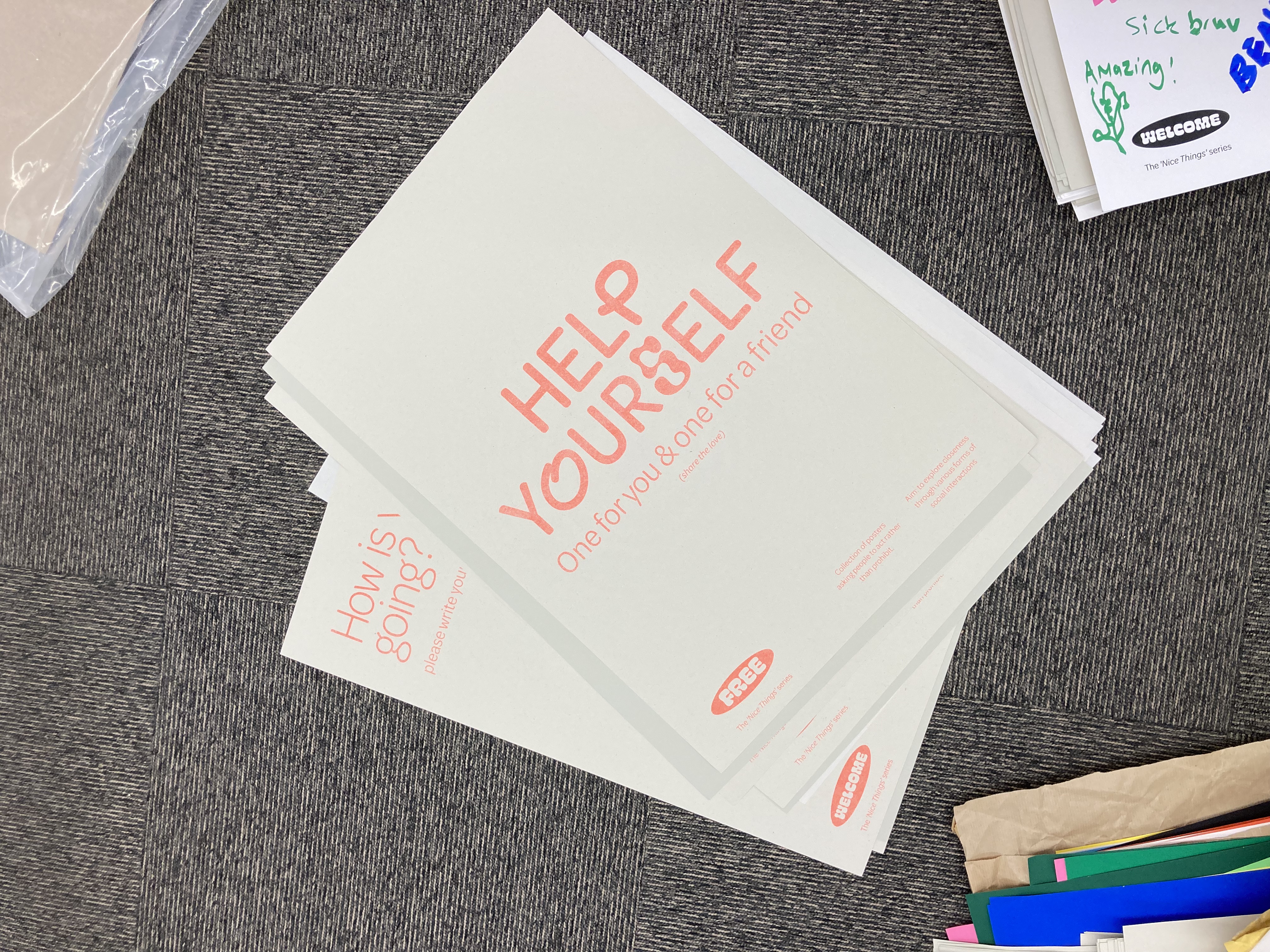 I worked closely with the 3D designer pge on her investigation which explored social interactions inspired by the distance COVID 19 restrictions have enforced on closeness. I designed a range of public posters which contradict the usual warning or prohibiting posters by giving permission for people to interact.
This publication sets out to challenge the unequal distribution of contemporary art that can be found on the white walls of gallery spaces. Frieze magazine has dominance and status within the art world; In my choice of images I have tried to include as many women artists as possible, as I wanted to invert the male to female ratio found in standard art magazines. I have taken an image from every frieze magazine published from the year I was born (1997) to the most recent Spring issue (2019).
2019 Camberwell Collage of the Arts degree show graphic identity (collaborative project)
The degree show was named Festival; this name was a celebration of our time at university, Taking ideas and imagery from how we celebrate happy occasions. We used imagery of confetti, both physically and digitally, to communicate the visual language of celebration, which ran consistently throughout our website design, social media, and the curation of the exhibition.
camberwellfestival.com
Typographic publication that explores the difficulties living with dyslexia.